The subscription box industry is growing steadily. Nearly every type of product can be packaged into subscription boxes and sold to customers. While it is a good thing to note that the industry is growing, you know that this development is creating massive competition in the market. If you are not positioning your product uniquely, you risk being forgotten by customers, let alone competing against established rivals. In this article, we will briefly cover 5 ways to keep competing in an oversaturated market and increase your chances of getting noticed every time. Learn 5 tricks to increase the number of subscribers for your subscription box business.
Reach out to bloggers and ask them to review your products on their sites, channels
Thanks to social media networks and blogs, it is easier for people to communicate their opinions about products and services. Many subscription box businesses are connecting with popular bloggers on social media and other digital platforms and asking them to review their products. Ask them to review honestly. These bloggers have a loyal fan following and they can take your products to new horizons if reviewed well.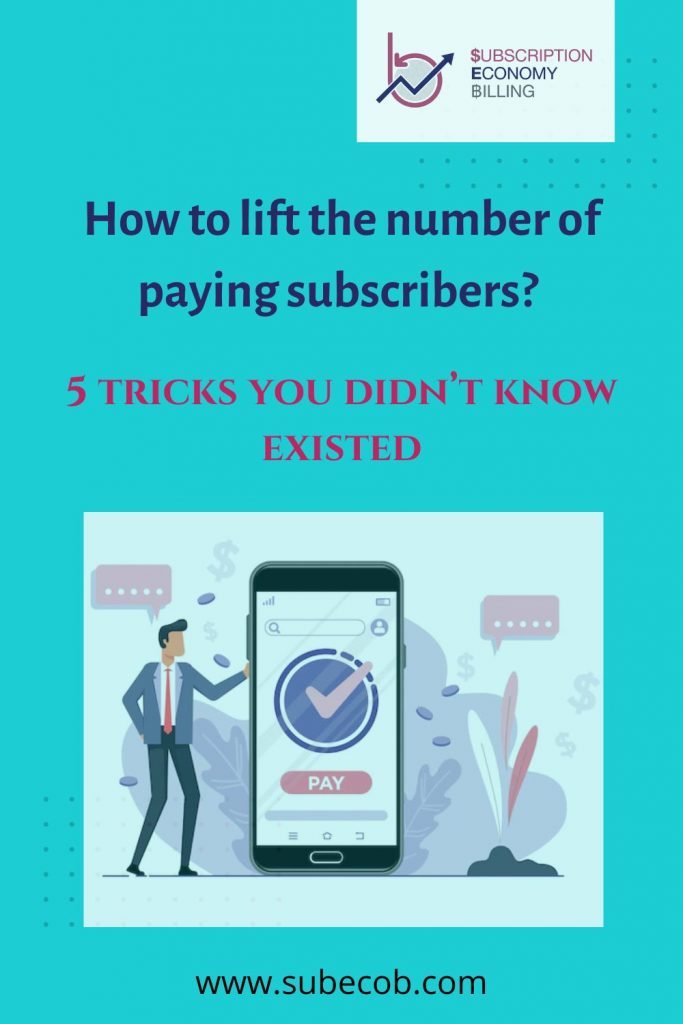 Build an impressive social media presence
It goes without saying that social media is an integral part of any company's core digital presence today. Populate your social media platforms with insightful content that resonate with your target audience. Post-user-generated content, run contests, organize giveaways and respond to comments and reviews.
Implement content marketing activities
Another essential part of a successful digital presence is connected to content marketing. There are various activities that come with content marketing. One of the activities is to write brand-led content like blogs and promote them to drive targeted traffic. Target low competitive long-form keywords and write better content than those ranking on the first page for these keywords. Organic traffic has better chance to convert.
Encourage new sign-ups using freebies and gifts
Everybody loves to get things free. And isn't it awesome to get a quality item free of cost? Provide gifts and freebies to improve and enhance the chances of making people subscribe to your product.
Make things natural – get genuine user-generated content
As mentioned above, you can use social media to encourage your target audience to talk about your product and service with their networks. Also, you can request influencers to popularize your product with honest reviews. Make sure to leverage on social mention wherever you get it digitally. Other than these, you can guest blog on relevant websites to connect and communicate with new audiences and provide better products than the market. Meanwhile, if you are looking to manage your subscription billing, then please follow this page to learn how Subecob can help you manage and optimize your subscription business with better agility, visibility and control.