Is there any sports only streaming services?
What are the top sports streaming services presently available to us? How to make the most of my sports streaming subscription plan and how to manage multiple streaming plans without a headache? If you are seeking informed answers to these questions, this article can help. Please read on various aspects of sports streaming.
Content of the article
An introduction to sports streaming
Is there any streaming service exclusive to sports?
Top sports streaming services now
Tips to find and make the most of a sports streaming subscription plan
An introduction to sports streaming
The demands for sports streaming is always increasing. Thanks to technologies, today sports enthusiasts can easily access their favorite sportsmen and shows without borders. OTT streaming services are seeing a steady rise in viewership and the reasons are not surprising. A good number of video views begin on hand-held devices, such as a smartphone and it gives OTT platforms a natural edge to solidify their presence.
Because OTT platforms are becoming increasingly compatible with smart TVs, viewers can watch games on big screen. These platforms are not just delivering sports, they are adapting to the changing needs of audiences, and catering to what they want, when and where, without restrictions. Given the rise of these platforms, and the universal appeal for sports, it is a fact that sports streaming has golden future ahead and with them comes the importance of choosing good subscription plans.
Is there any streaming service exclusive to sports?
Some sports leagues can offer dedicated streaming services. Some OTTs can have dedicated shows for sports enthusiasts. Some show a mix of various types of content, including sports. Others may have sole interest in sports. But if you are looking for a customized subscription plan that will charge only for viewing sports content, then you have to contact the service providers.
Top sports steaming services now
We have already covered an article here on sports streaming, where we have mentioned some of the top streaming services. The list of streaming services is ever growing and every service provider is trying to lure more viewers with exclusive offers and better values. At the end, viewers are getting more choices and control. Some of the top providers of sports streaming services include Hulu, Peacock, YouTube TV, Amazon Prime Video, Fublo TV, Dazn, DirectTV Stream, ESPN+, Paramount+, Sling TV etc.
Tips to find and make the most of your sports streaming subscription plan
Choose a subscription plan that addresses your needs. Make sure that your plan gives you access to all the major content you are planning to watch. Apply for deals and discounts if available. Regularly compare major subscription services for the best offers. Before opting for a plan, do some research and explore the best options. Seek recommendations from people you know who have recently opted for any plans. All of these should help you find a good subscription plan.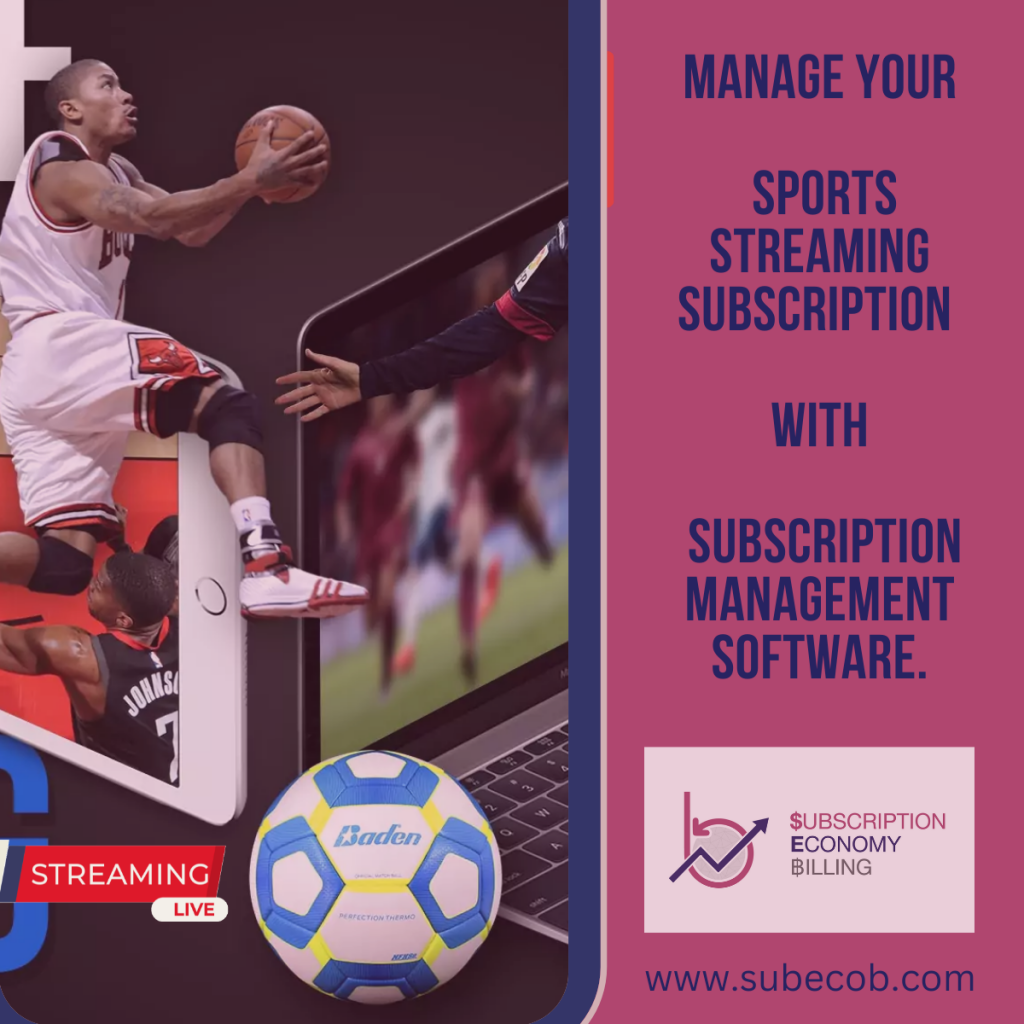 We hope this article has helped you gather some basic facts about viewing sports content through OTT subscriptions. But if you are a business and landed to this article, we have SUBECOB for you. Managing sports steaming is made easy with subscription management software like Subecob. It helps you manage and optimize your subscription business with better control and visibility. It lets you focus on your business while it does everything else for you. In other words, you can automate everything in as few clicks as possible.