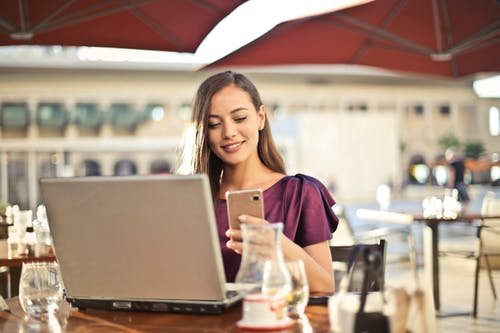 The subscription business is taking over other businesses at a phenomenal pace. But, as an owner, if you do not pay much attention to introduce some of the innovative ideas to engage your subscribers then the business is not for you. These days everything goes to personalization as boosting customer experience has become the main aim of the businesses. Customized services keep the audiences engaged and interested in business activities. The increased user engagement and retention into the subscription business has attracted a large number of new businesses across a range of verticals. Where the subscription services are increased to some percent, there are some businesses that have winded up from the industry due to lack of user engagement.
How to engage your subscribers through personalization?
Getting customer attention and holding it are two different important acts in the business. It is very important to retain the customer's interest in the business by getting and implementing the recipe of personalization in the right way. The key is to constantly iterate by improving all the aspects of marketing strategy that are based on marketing opportunities and feedback data. Businesses that have started their growth into the subscription business model needs to identify how to engage their subscribers through personalization. Some of the ways to start with are mentioned below:
Know what customers really want: These day's artificial intelligence and big data are readily available and highly useful. When these tools are used in tandem, they provide companies with customer vision that guide the customer interactions and keep services safe from falling short of expectations. Artificial intelligence boosted technology helps in streamlining all those friction points that are supporting subscription cancellation or negative Google reviews. By collecting data from historical data, customer feedback, social listening, and other means subscription service providers can build two-way trust and commitment. To lock your customer's desires, trust is the end result.
Stop marketing to just millennial: All the users of the subscription business are equally important but that does not mean that all have the same taste and desires. So, never try to fit them all into one-size fit for all approach. Identify the big users on the basis of demographics to give them a personalized experience. It is crucial to understand your users by categories and not by generations. Yes, millennial is a big group but also remember that other generation and groups are also a part of your subscription services.
Create between the box touch points: To improve the retention rate of your subscribers, there is a need to build and foster a relationship with your subscribers for trust and goodwill. If the customer has signed up for a subscription, it is not necessary that he is going to stick around or you need to think out of the box for retaining customers by going beyond your service platform. Artificial intelligence insights can help you understand your customer's buying behaviour and other activities in the business. This helps you to take faster steps to save a customer when he or she is losing interest in your subscription services.
Making the most of mobile: These days, consumers want and respond to a dedicated mobile experience that fulfils their needs. Most of the subscription businesses are offering a devoted mobile experience along with their main website experience. Reaching your consumers through SMS and push notifications to keep them notified even of your latest information brings them closer to your subscription service. Asking your consumers for downloading the app to enjoy more activities and services from the company can help the business in taking care of their consumers in a better way.
Think beyond creepy marketing: Today's digital platform has created an extraordinary user experience. Consumers need things on an instant basis but also one after another. They want to be engaged rather than stuffed. Consumers care for the product but more for the experience with the company. Tracking their activity by following their social media movements help brands in developing ways to keep the customer engaged in the subscription service.
Like all businesses, the services of subscription business keep on changing with the changing taste of the society. With these helpful tactics, keep track of your consumers and refurbish your strategy to keep them coming back for more.
About SubEcob SubEcob is a Cloud-based monetization platform to simplify subscription business, Quote to order, Up-sell, Down-sell, Recurring Bill & revenue, Subscriber Life-cycle management, Analytics & Reporting from one single platform Subecob empowers companies from any industry seamlessly migrate into a subscription business using a fully-functional cloud-based software platform. It frees companies to develop their own Subscription Billing and back-end systems to handle ongoing subscription-based / Recurring Billing, Revenues & payments. As a result, companies achieve real-time simplicity in the management of customer subscription and payments from a single point.